About Us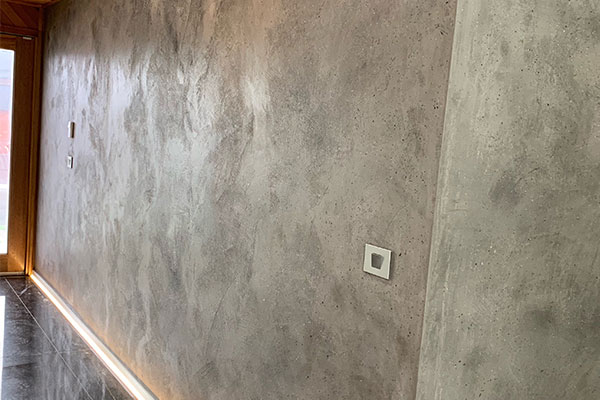 As you may have heard, Venetian Plaster is well and truly back, with many home and business owners transforming their homes and office spaces with incredible venetian plaster finishes.
Venetian Plaster Sydney are a team of master trained Artisans who can make your wildest most decorative dreams come true. With over 27 years in the plastering industry, we are both equipped and trained to take your spaces to the next level with our diverse range of decorative finishes.
We specialise in high end projects, working with an array of award-winning architects and designers to create bespoke pieces for our clients.
There is something for everyone, whether it be walls, kitchen laminate benchtops, flooring, fireplaces, kitchen splashbacks to existing tiled bathroom walls. There really isn't anywhere you couldn't use venetian plaster.
Our Mission
Our mission is to achieve your vision with any given surface using a fusion of creativity, art and science. We listen to your brief and produce a number of samples for your review, iron out any revisions and then get to work creating the final masterpiece on any wall, ceiling or panel.
Although experienced in the art of venetian plastering, the processes and finishes, we truly believe it's important that our clients are listened too, and their design brief followed exactly to achieve their desired outcome.
We are artists and your surface become our canvas. We take our inspiration from nature and architecture, using only finest materials from Italy. We supply venetian plaster with 0% VOC's. Our experienced team keep up to date with the latest products and technology by regularly attending training with world industry leaders